Rise Operating in Vancouver
Innovative partnership serves aspiring entrepreneurs who face barriers
Vancouver, BC. December, 2019 – Rise has partnered with Community Futures BC (CFBC) to launch Rise Vancouver, offering business start-up services to individuals experiencing barriers to meaningful employment as a result of mental health and addiction challenges. Since its inception in 2010, Rise has disbursed over $1.6 million to 400 clients, with a 92% repayment rate. A national charity with 11 locations across Canada, Rise works with over 350 volunteer coaches and mentors to ensure that clients receive the wraparound services needed to succeed.
Rise Vancouver will provide business advisory services and low-interest microloans up to $10,000 to aspiring small business owners in the Vancouver area. Rise Vancouver is launching with a three-year financial commitment from The Pamela and David Richardson Family Fund. "I am truly inspired by the impact that Rise can and will have on transforming the lives of Canada's most vulnerable citizens who represent a massive untapped resource, shifting the paradigm for our society," said David Richardson.
Community Futures BC delivers the Entrepreneurs with Disabilities Program (EDP) in British Columbia, funded by Western Economic Diversification Canada. CFBC saw the partnership with Rise as a natural complement to the services it currently offers. "From our years of work in communities across BC, we know that self-employment is an excellent option for those who experience barriers," said Cheryl Johnson, Executive Director of Community Futures BC. "We welcome the opportunity to partner with Rise and to provide start-up to support to those who need it most."
Rise expansion across Canada
"Rise has a unique and deliberate strategy for expansion across Canada," said Lori Smith, Chief Executive Officer at Rise. "Rather than establishing new offices, Rise seeks out partners with a track record of serving clients in our target market and provides the infrastructure for those partners to offer Rise's training and lending programs."
Rise client Carlene MacDonald was able to turn a sewing and embroidery hobby into a business, thanks to a Rise loan. "Rise has been super supportive and has helped guide me in my business strategy by asking the right questions. The Rise loan stabilized my business and allowed me to purchase needed supplies."
As Rise expands across Canada, it is building on a successful model that brings a wide-reaching impact for communities, entrepreneurs and volunteers.
About Rise & Community Futures BC
About Rise
With 11 locations across Ontario, Alberta and Nova Scotia, Rise is the only national charity providing people with a path toward sustained self-employment. Rise personalizes its services to support each client with a combination of training, resources, mentorship, and low-interest microloans. Rise clients improve their financial stability and make positive life changes to benefit their families and communities alike. Visit our website at www.risehelps.ca.
For more information, contact:
Beth Dea – Chief Operating Officer
bdea@risehelps.ca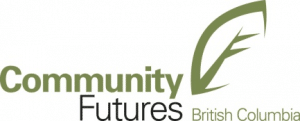 About Community Futures BC
Originally established in 1985, Community Futures (CF) takes a grassroots approach to community and economic development in rural communities. With 34 offices located throughout rural BC, CF provides services to help strengthen and diversify local economies. Our wide variety of services and tools are designed to help entrepreneurs and small business owners achieve their goals through business planning advice and loans, as well as self-employment assistance. The Entrepreneurs with Disabilities Program is offered province-wide, in both rural and urban areas, and provides individuals with additional resources to help them start growing their business. To learn more or find an office near you, visit www.communityFutures.ca
For more information, contact:
Vanessa Tveitane – Program Manager
vtveitane@communityfutures.ca