BECOME A PARTNER AGENCY
In 2019, Rise expanded its Lending Program for the first time outside of Ontario to Nova Scotia and Alberta. In addition to Halifax and Edmonton, Rise also expanded to Waterloo Region, bringing its total locations to 10. Only in Toronto and Mississauga, Rise operates an independent office. In other locations, Rise partners with local organizations that work in the employment or self-employment sectors. Each Rise site across Canada is staffed by one Business Advisor who is embedded in the partner organization's suite of services. This partnership model is both cost effective and ensures a locally-focused approach reflecting and addressing the culture and needs of each community.
As we grow across Canada, we're looking for local agencies to partner and collaborate with as we continue to expand. If you're looking to enhance your existing community programs and provide support to people who are overcoming mental health and/or addiction challenges, we'd like to hear from you.
LENDING PROGRAM OPPORTUNITIES
Rise lending programs provide valuable ongoing startup support options for your team to offer your clients. Our loans are low interest, with flexible payback options designed with your clients' individual circumstances in mind. We have a decade of experience in successfully providing lending services.
Partner agencies receive:
Extensive onboarding and training from experienced program staff in our Toronto head office

'Patient capital' – low interest, flexible term loans from our loan fund

Compelling and professional marketing materials for outreach

Sophisticated, ongoing support for your team and your clients through our Client Relationship group
TRAINING PROGRAM OPPORTUNITIES
Rise Training programs are available to be delivered as a stand-alone offering to your clients and stakeholders.
Program Elements
Project Launch

Kick-off webinar for agency staff.

Facilitator Recruitment

Hiring guide and facilitator handbook

Participant Recruitment

Outreach and intake package

Coach Recruitment & Training

Access to Rise Mentor Resources

Program Delivery

Licensed curriculum

Local Graduation

Planning guide and certificates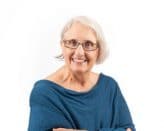 Linda Verde
Rise first helped me buy a laptop that I still use today, and set me up with an awesome mentor. Their staff responds quickly and warmly, and makes me feel supported. As my business grows, I want to return that support because I so appreciate their help and their whole reason for being.