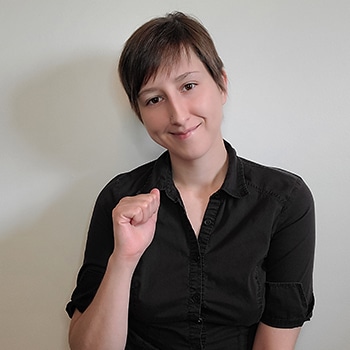 Danielle Shea
"It has always been a dream of mine to be my own boss," says Danielle Shea.
In search of a way to help people, she studied psychology in university, but it wasn't until she was diagnosed with Celiac Disease that Danielle discovered her business calling.
"After my diagnosis, I began learning everything I could about healthy lifestyles and soon found a niche for people who want to live healthier but don't necessarily feel comfortable at a gym."
Motivated by the onset of the pandemic ("I realized life is short"), she decided to take the first step towards her dream of entrepreneurship.
"I didn't know how to start a business, so I sought help," Danielle says.
It came in the form of Rise's EnterpRISEing Youth Plus Program, where she learned answers to all of her tax and bookkeeping questions, had the opportunity to network with like-minded people, and benefit from the knowledge and encouragement of her peers and mentors.
Then, she made her dream come true, becoming the "boss" at Health & Fitness with Danielle.
A Certified and Fully Insured Health & Fitness Coach, Danielle helps her clients achieve their long-term health goals through coaching services that provide the education and support to build better habits and make sustainable decisions.
She helps people find balance, which is a personal goal too.
"I want to have enough clients to pay all my bills, but also make sure that I am not overworking," Danielle says. "I have a tendency to overbook myself, so when I've balanced life and work, I will know this business is a success!"