Donna and Serena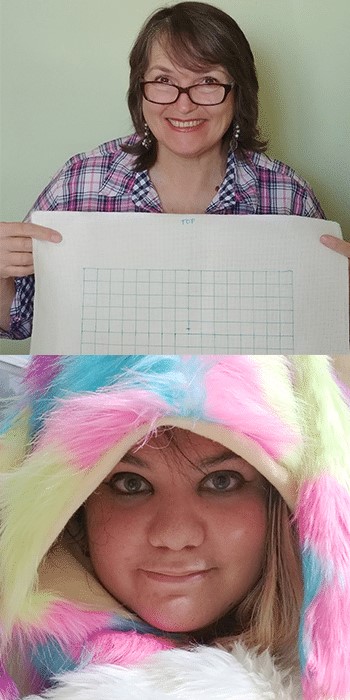 Donna and Serena Murphy Del Cueto's business Magic Hour Cross Stitch Supplies started as a hobby, making and selling cross stitch patterns on Etsy. With an undeniable passion for the art and decades of experience between them, when the mother-daughter duo had the chance to buy a large amount of hard-to-find cross stitch materials at a great price, they were faced with a decision—keep dabbling as hobbyists or grow the business into something bigger?
Luckily for stitching enthusiasts, they chose the latter.
In 2018, Donna and Serena became a Rise lending client, securing a loan to help build a new website so that Magic Hour could increase its independent online presence and be less reliant on Etsy.
Today, 20-30% of their income originates from platforms other than Etsy, and Donna and Serena are focused on building their online community. Already they've more than doubled their Facebook audience goal, now with 680+ followers.
"We both love working with our customers and finding creative solutions to difficulties," Donna says.
Difficulties like COVID-19. With the onset of the pandemic, sales unexpectedly increased 15-fold, making Magic Hour's competitive advantage of shipping products within a few days a tough promise to fulfill.
"Sometimes orders took weeks to fill, and some customers got nasty," Donna says. "It created a very stressful situation, but we learned a lot about prioritizing, handling unhappy customers and finding diplomatic solutions!"
With business booming, Donna and Serena are working towards providing a good living for themselves. They look forward to the prospect of hiring help soon and cementing Magic Hour as a go-to supplier for stitchers across Canada.