ELYDA ROTARU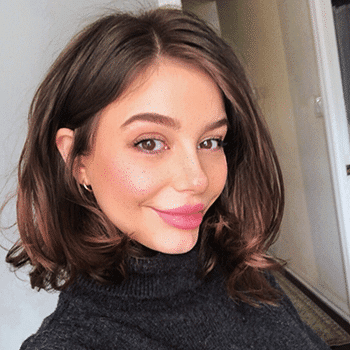 In the spring of 2017, one year after moving to Toronto, a passionate yet unfulfilled Elyda Rotaru decided it was finally time to step away from her office job and pursue her dream of becoming a freelance graphic designer.
In a few short years, Elyda has found success with her business, Aru Creative + Design. She's doubled her personal income since striking out on her own and has grown the business enough that she is able to hire designers and other roles for support. But the most fulfilling aspect of her work is the opportunity it affords her to mentor industry peers.
As an entrepreneur, Elyda is learning critical skills to share with more junior designers. Through working with a wide variety of clients, brands and third party vendors on a myriad of different projects, she has learned that transparency and communication are the key to overcoming any challenges that arise on the road to a project execution that goes above and beyond.
Through the support of Rise entrepreneurship training, she has also learned a lot about the importance of accountability and time management—both critical skills to any freelancer's success.
In the coming years, Elyda hopes to continue growing Aru Creative + Design, but isn't stopping there. An avid artist working to complete her Art Therapy Practitioner certificate, Elyda says she'd also like to "create a community arts-based program for Toronto youth to discover and explore hands-on career options within the arts."