Rebekah Thibeault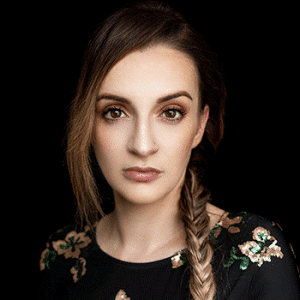 It wasn't long after Rebekah Thibeault started Bee & Key Boutique in Leduc, AB, that her entrepreneurial dream faced a major challenge—within two months of opening the consignment store, she had to buy out her ex-business partner.
"That struggle really opened my eyes to the complex part of business," Rebekah says. "I learned a lot through trial and error, but afterwards had a hard time trusting anyone with my store."
Fortunately, Rebekah had another partner in Rise.
"From a loan to re-doing my business plan, I finally felt like someone in the business sector believed in me and believed that I was worthy of being my own boss no matter the challenges I would face," Rebekah says.
She's come through her struggles a better, more creative business owner, which is reflected in her shop's success.
Since opening in July 2019, Bee & Key has found a strong customer base. Within six months, its list of consignors extended beyond the store's area code, and by July 2020, Rebekah had hired two part-time employees (a year and a half earlier than planned!).
Over the next three years, she hopes to open a second location in B.C., then grow her online store to reach limitless customers.
"I've loved fashion since I was five," Rebekah says. "Everything about being able to inspire women to look their best while renewing clothes is a game changer to me."
But she's not just doing this for herself, her customers or the environment.
"My 12-year-old daughter is my inspiration. I wanted to show her that if you fight for what you want, you can do anything you put your mind to."